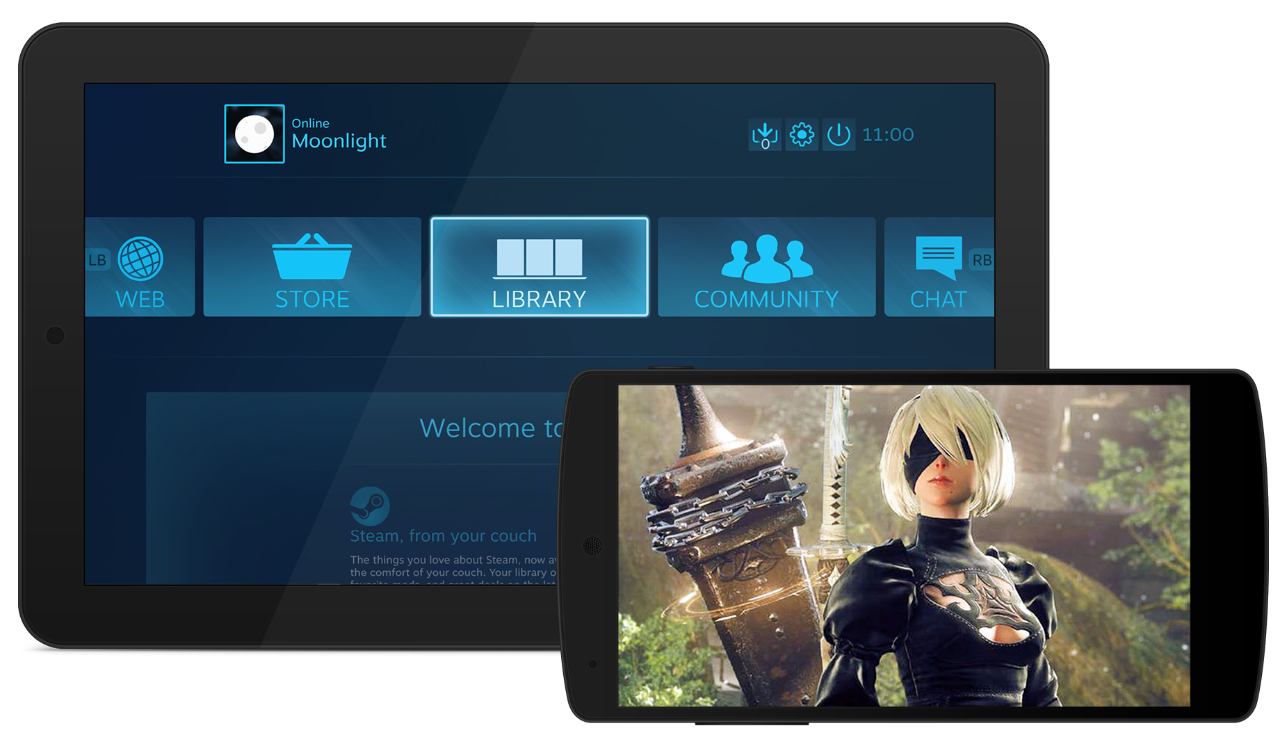 Stream at up to 4K with HDR support
If you can see it on your PC, you can stream it using Moonlight, including your full Windows desktop at 4K with HDR on a capable client.
Support for 120 FPS streaming
Stream at up to 120 FPS using the new Moonlight PC client with the option to disable V-Sync for the lowest possible latency.
Run your own cloud gaming server
You can host your own gaming server on many residential ISPs by just installing the Moonlight Internet Hosting Tool on your gaming PC.
Multiple client platforms
If you have an Android device, iOS device, Apple TV, PC or Mac, Chromebook, PS Vita, Wii U, Raspberry Pi, or even a LG webOS TV, you can use Moonlight to stream games to it.
Open source
The code for our Moonlight clients is hosted on GitHub under the GPLv3 license. We welcome contributions and would be happy to help with ports to new platforms.
Completely free
Moonlight is a project run by the community, not a company. We have no interest in pushing ads, bundled services, paid versions with extra features, or subscriptions.